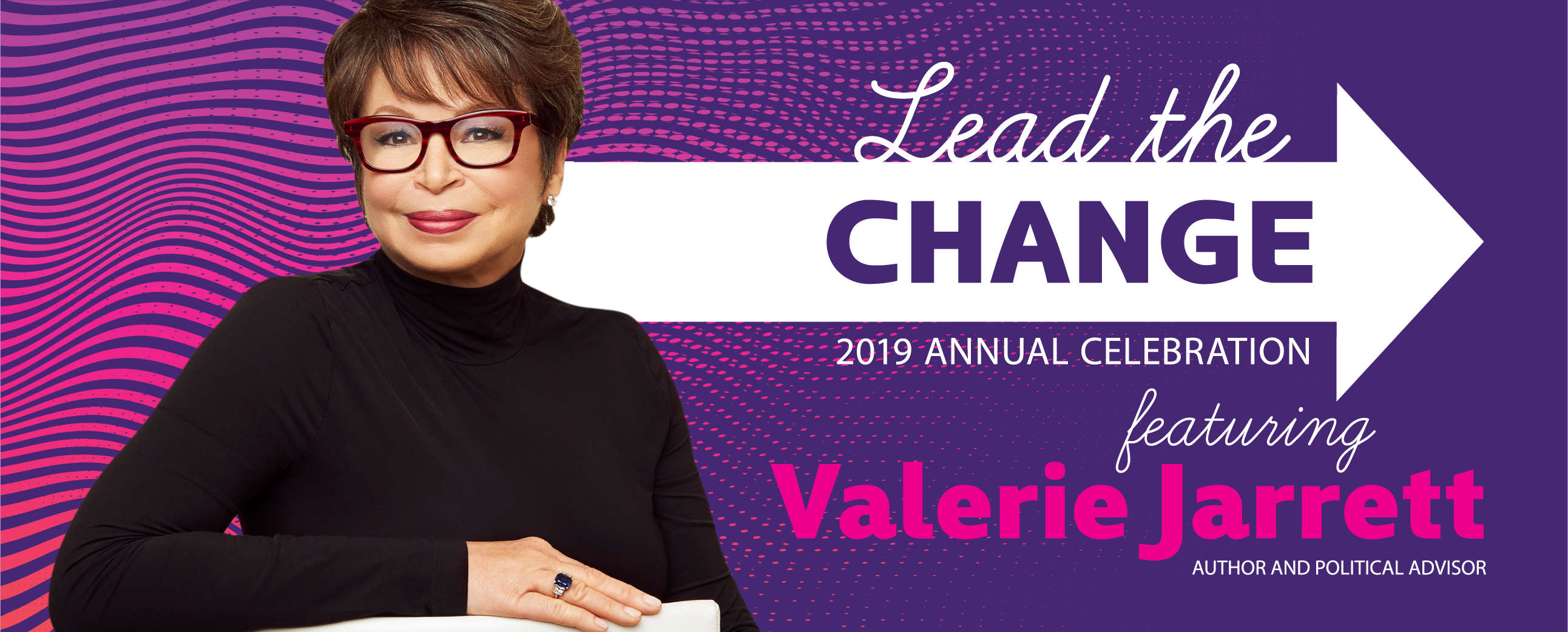 The Women's Fund of Omaha is pleased to announce author and former political advisor Valerie Jarrett as the featured speaker at our Lead The Change annual celebration!
Jarrett was the longest serving Senior Advisor to President Barack Obama. She oversaw the Offices of Public Engagement and Intergovernmental Affairs and Chaired the White House Council on Women and Girls. Jarrett championed the creation of equality and opportunity for all Americans, and economically and politically empowering women in the United States and around the world. She oversaw the Administration's advocacy for workplace policies that empower working families, including equal pay, raising the minimum wage, paid leave, paid sick days, workplace flexibility and affordable childcare, and led the campaigns to reform our criminal justice system, end sexual assault and reduce gun violence.
In April, Jarrett released her memoir, "Finding My Voice: My Journey to The West Wing and the Path Forward." She is a senior advisor to the Obama Foundation and ATTN:, a Senior Distinguished Fellow at the University of Chicago Law School, and President of the Board of When We All Vote. Jarrett has also received numerous awards and honorary degrees, including TIME's "100 Most Influential People."
At the Lead The Change annual celebration, we will recognize local nonprofits who will be awarded more than $4.5 million in grants to support programs that make a positive impact on the lives of women and girls. The event has a projected attendance of 1,600 business and community leaders of all genders.
The annual celebration will take place on Thursday, October 24 at CHI Health Center (455 N 10th Street) from 11:30 am to 1:00 pm.
Tickets are no longer available for this event.