Can you believe it's been one year since Jo Giles became Executive Director of the Women's Fund?!
In the past 12 months, she has led with curiosity and courage, stepping to the frontlines of addressing gender and racial inequities in our community. Jo's passion and determination—and past experiences in communications strategy, public policy leadership and nonprofit experience—continue to position her uniquely to lead this organization in addressing the most critical challenges facing anyone who experiences gender-based oppression.
Along with the rest of the board of directors, we invite you to look back at this past year and join us in celebrating Jo's leadership.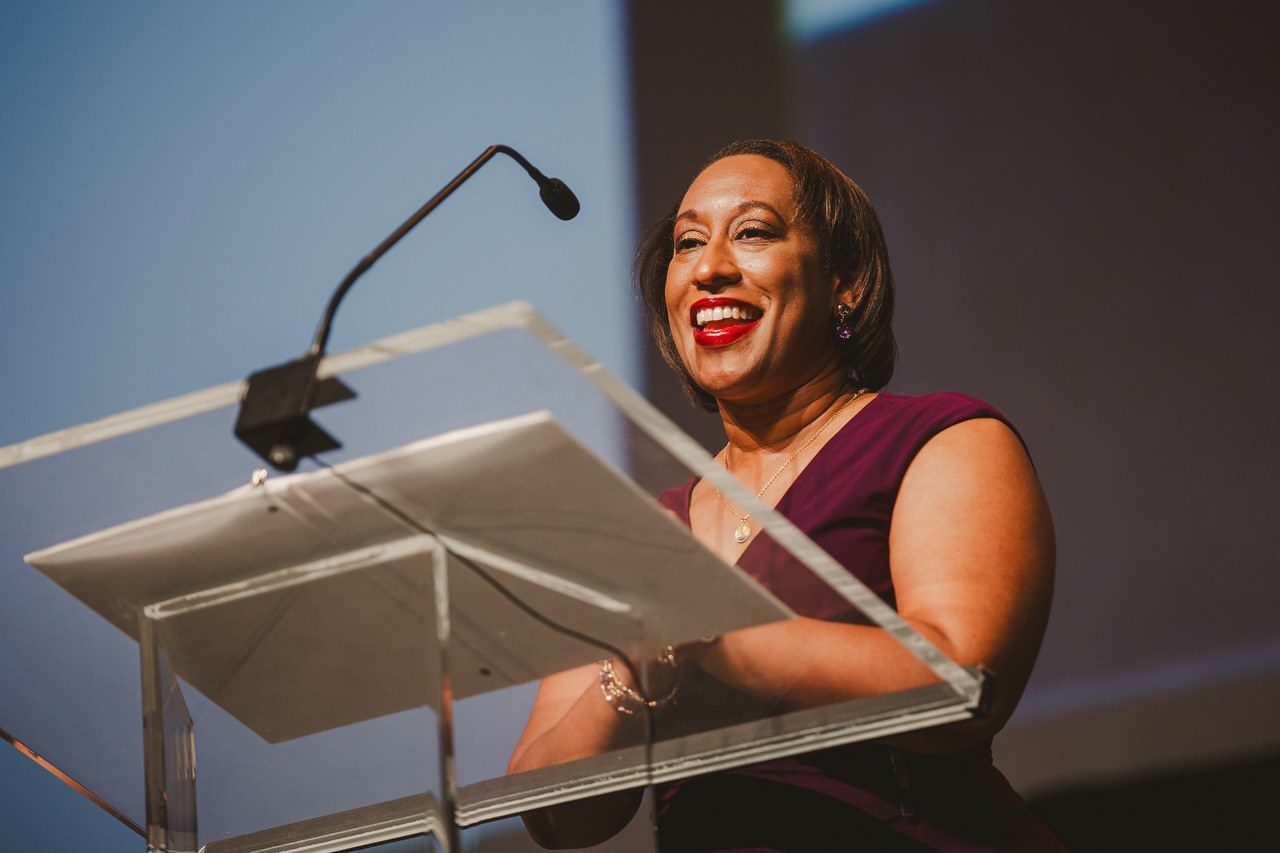 Bringing People Together
For the first time since 2019, the Women's Fund gathered people in person for our annual Lead the Change event where Jo interviewed activist, author and founder of the 'me too.' Movement Tarana Burke.

During Jo's update at the event, she pointed out that the previous couple of years have highlighted all the ways our systems don't work and invited collective action to create communities that are safer, more just and more equitable for all.
The Women's Fund also announced grants totaling $10 million to be awarded to local organizations working to create communities that are free from gender-based violence and expanding access to sexual and reproductive health services.

Jo is the first to point to the incredible team at the Women's Fund, including our board plus more than 90 Circles members, for how boldly the work gets done.

Throughout this past year, there have been a few staffing changes, including the opportunity to hire the first-ever deputy director! (Plus, see our newly listed open position for a graphic designer!)
Under Jo's tenure, the team continues to center equity in the hiring process (including pay equity) and inclusion in the workplace.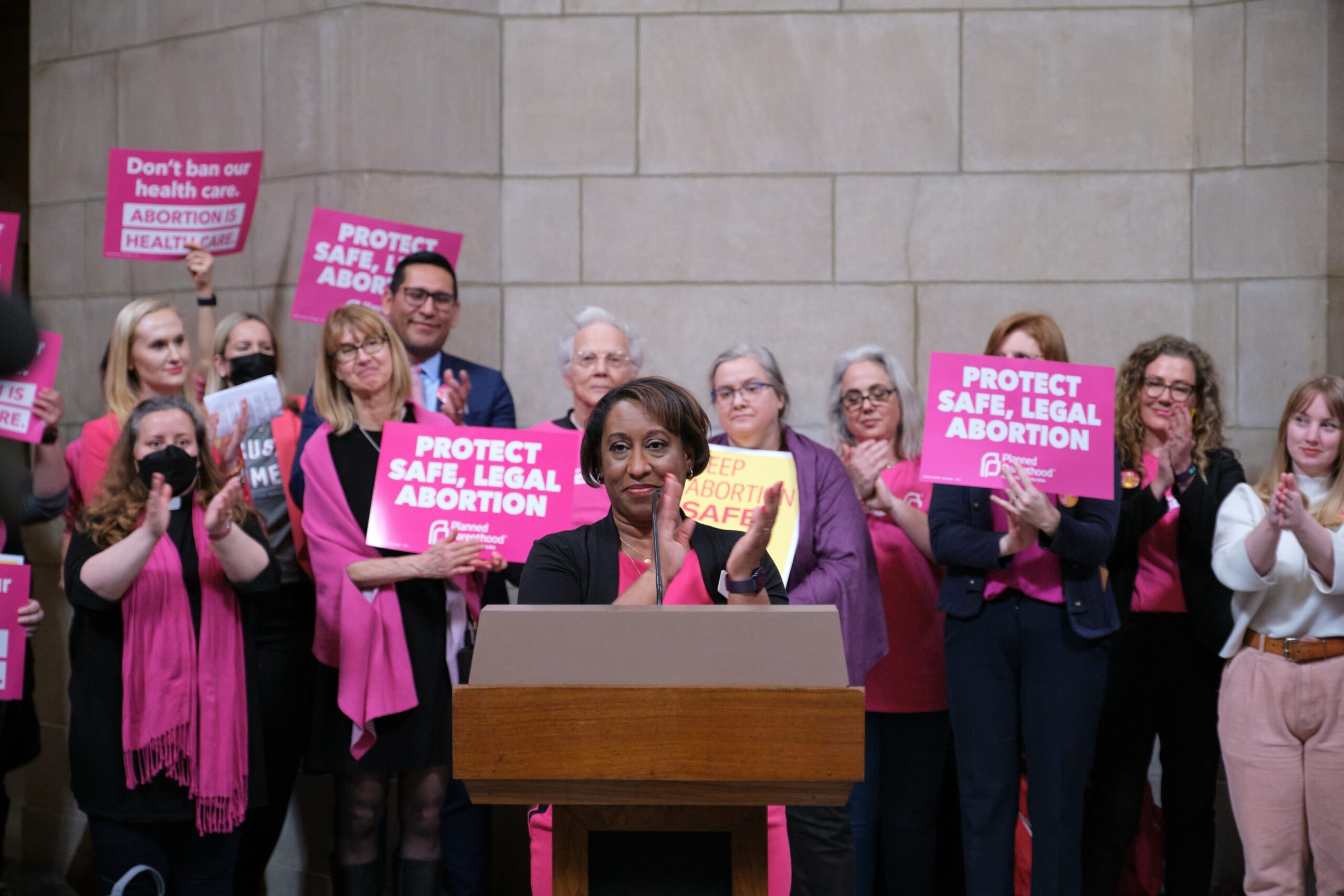 Advocating for Bold Impact
During the 2022 Legislative Session, the Women's Fund team provided testimony on 30 bills!

The two priority bills supporting survivors of sexual violence passed unanimously!
Of the seven bills opposed, none of them became law in 2022. That's a 100% success rate on stopping policies that would negatively impact gender equity, including three attempts to ban or unnecessary restrict abortion care. (Note: make sure you are tracking updates on our social channels as continued attempts to restrict abortion care in Nebraska are coming.)

Jo and her team continue to be unwavering in their commitment to systems change, which includes advocating for effective sex education as sexual violence prevention.
And Jo leads with hope, as she shared with advocates for gender equity at the 2022 Omaha Women's Day March.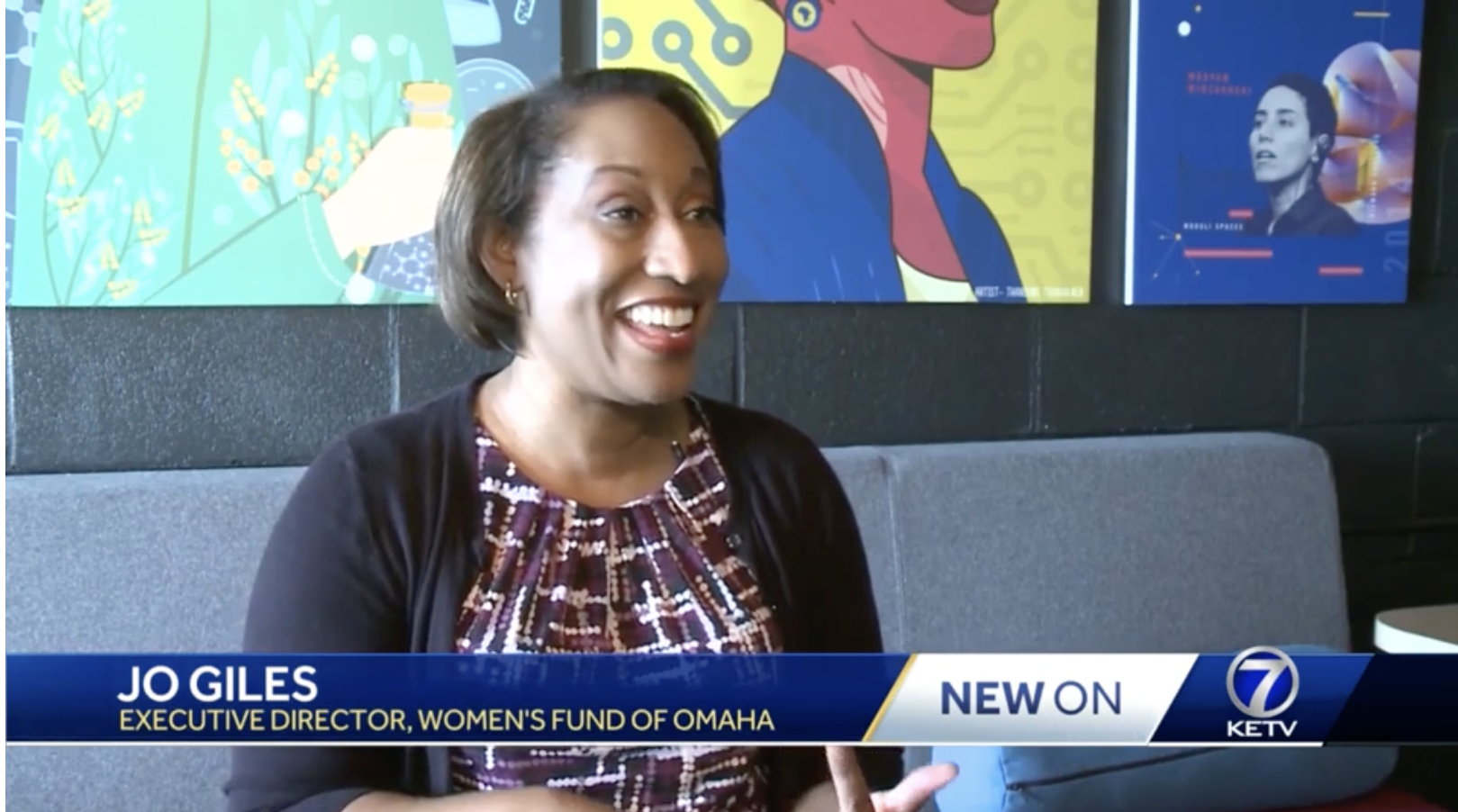 Sharing Stories
As a vivid storyteller down to her roots, Jo continues to use the power of communication to center those most impacted and ensure that gender equity is part of every conversation. Here are just a few interviews she's participated in over the past year on topics such as:
She's also introduced herself to the local community by sharing her own story, background and passion for the Women's Fund.
As Board President, I am inspired everyday by Jo's leadership and vision. Her dynamic dreaming, hopeful outlook and tenacity to do the work that needs to be done are motivating. To be in this work alongside her is an honor. With continued attacks on gender and racial equity, we are confident that Jo is the right leader at this right time. You can continue to support Jo's leadership and the work of the Women's Fund by making a donation at any time.
With much appreciation and admiration,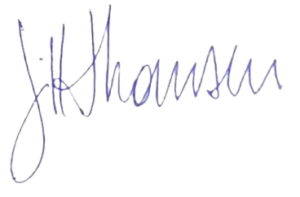 Jill Thomsen
President, Board of Directors
Women's Fund of Omaha